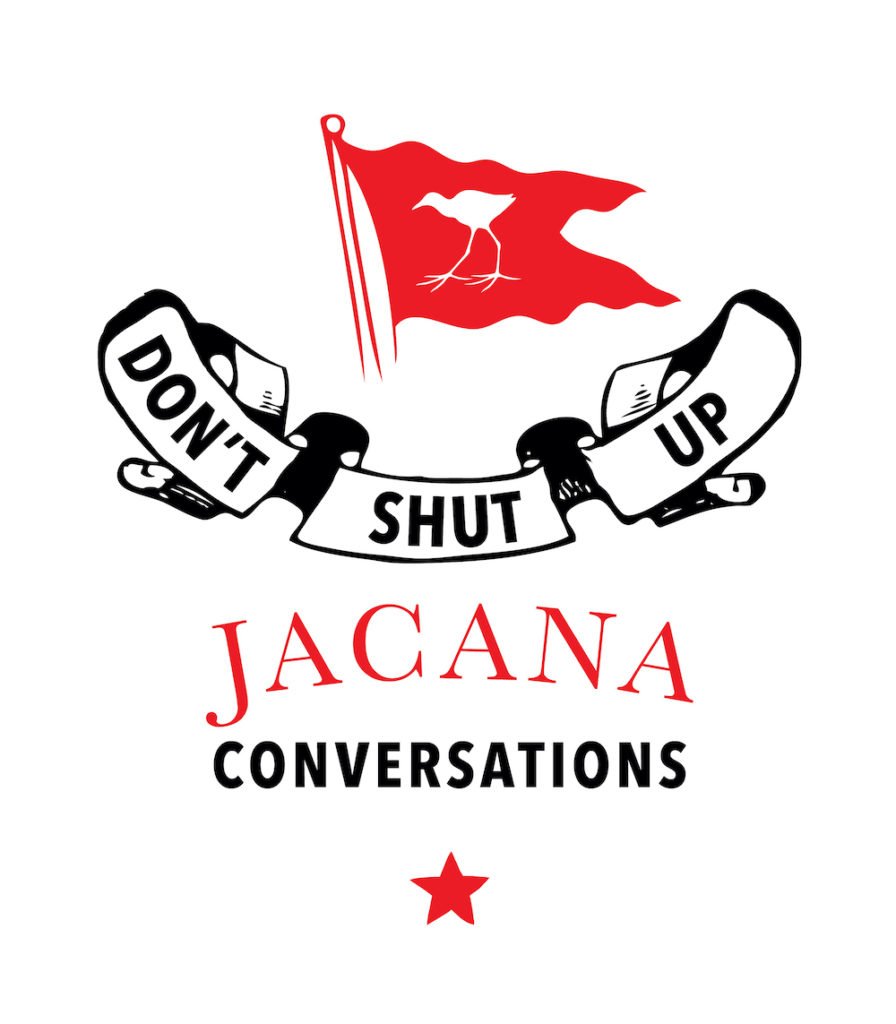 Scroll down to take a look at the upcoming, current and past conversations from Jacana Media's Don't Shut Up virtual book theatre.
Conversation between Flora Veit-Wild, Tinashe Mushakavanhu and Shaun Viljoen for the launch the soon-to-be published They Called You Dambudzo. 
Saving a Stranger's Life
Book Launch
Conversation between author Anne Biccard – writer, stray dog collector and the doctor we know you'd want on call – and her editor Michele Magwood, award-winning journalist…
Reassessing Mandela
Book Launch
The Unlikely Mr Rogue
Book Launch
Sol Plaatje's Mhudi: History, Criticism, Celebration
Why was Dr Abdullah Abdurahman, the first person of colour to be elected to political office in South Africa, written out of the country's history?
Big Pharma, Dirty Lies, Busy Bees and Eco Activists
Welcome to the world of award-winning, multi-national debut fiction writers
The Hidden History of the Kruger National Park
Predator Politics
Book Launch
Those Who Live in Cages
Book Launch
#ZimbabweanLivesMatter: Is this a war against dissenters?
Do prisons in Africa need to be decolonized?
Femme Erasure:
Our Queer Undoing
The Politics of Policing Marginalised Communities
Will Cyril Ramaphosa's ANC and his leadership of South Africa survive?