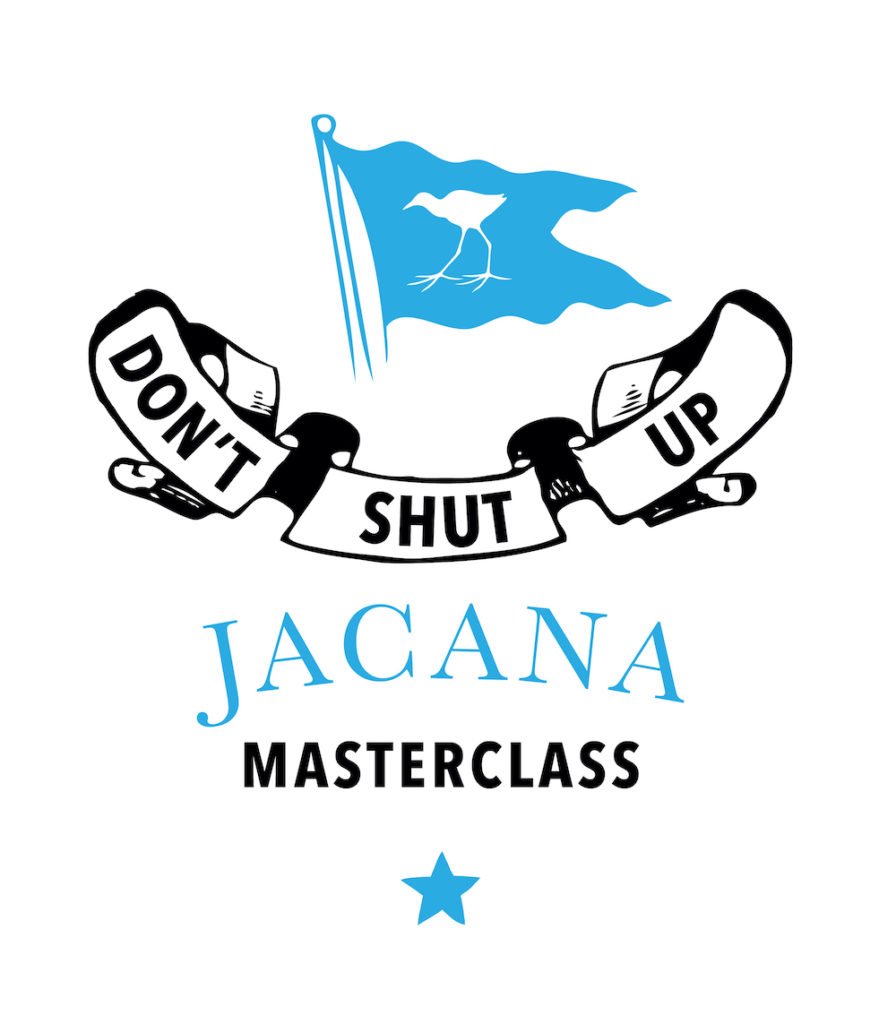 Free Masterclass
How to Get Published
Thursday 10 December
16.00–18.30 SAST
Thursday, 10 December will bring together a collegiality of publishers to look at How to Get Published – pretty well anywhere. Four publishing houses come together – Sibongile Machika of Pan Macmillan, Colleen Higgs of Modjaji Books, Phehello Mofokeng of Geko Books, and Carol Broomhall of Jacana Media – to share their golden rules, and look at their differences and distinctivenesses. 
During this seminar the participating publishers will share their ideas of what they consider the most important things an author needs to do in order to get published (besides having a brilliantly written manuscript). 
The seminar will be led by Bridget Impey from Jacana.
Who should attend?
Anyone, anywhere, dreaming of getting published one day. Students of publishing. This seminar will increase the understanding of the publishing scene in South Africa to publishers and authors from any country in Africa and beyond.
Free Masterclass​
The How-to-Self-Publish Guide
Saturday, 12 December
10.00–12.00 SAST
Self-publishing has been around for a very long time. Famous authors such as John Locke, Jane Austen, Emily Dickinson, Martin Luther and Virginia Woolf choose to self-publish their books and even started their own independent presses. However, printing and distributing copies of self-published books was made very difficult, because books could only be printed using heavy, expensive presses.
The digital tech revolution changed this as it brought print-on-demand (digital printing) and ebooks to the world of book publishing. This has led to the rise of the self-publishing industry. In 1979, Dan Poynter wrote and published The Self-Publishing Manual, 'launching a term and a trend' (Ross, 2012). Self-publishing places the power in the hands of the writers, the storytellers, and many authors now prefer to self-publish their books, even after following the traditional route.
There are many benefits to self-publishing, including control over the publishing process and creative freedom, closer relationships with readers and higher profits. However, at first glance self-publishing your book can seem very daunting.
What you will learn
This Masterclass will look at the self-publishing process in detail, starting with an overview of the different self-publishing models out there, the costs involved, advantages and disadvantages, as well as success tips. Secondly, the class will be looking at the publishing process itself, from editing to the basics of distribution and marketing. After this Masterclass, you will be armed with the knowledge to confidently take the next steps towards publishing your book.
Free Masterclass​
The Art of the Memoir
9 March 2021
16.00–18.00 SAST
The Art of the Memoir presented by Chike Frankie Edozien, award-winning author of The Lives of Great Men, a Memoir.
'… an incredibly powerful portrayal of what it means to be a gay Nigerian man. But what makes this book so outstanding is its tender and insightful exploration of all the complicated, unspoken bonds in our most intimate relationships. In prose that is at once engaging and inquisitive, Edozien holds the human heart to light and finds the ways it manages to survive despite it all.'', Maaza Mengiste, Booker shortlisted author of The Shadow King
Everyone has a story they want to tell, but a memoir isn't simply talking about yourself; it's about sharing universal truths with a unique narrative that resonates with your reader. Why is your story special? How can you connect with an audience in a saturated industry?
In this Masterclass, Chike will take you through the steps and give you all the necessary tools to create your own proposal – he will show you what it means to 'hold the human heart to light'.